Origami - the art of paper folding. All that paper folding and turning it over, then eventually one ends up with a crumpled ball of paper that is supposed to resemble something familiar, but in my hands is just a wasted piece of paper. If I had ten squares of paper they would all end up in the bin.

Of course with a riddlex riddle, there has to be a difference, and in this case there are two - it's not just paper folding, but also paper cutting, and also the paper square is already printed on with these colours. So, it's not really standard Origami, or maybe it is a standard?

So how to start? What to cut? What to remove? What to leave intact? What to fold? Well, that's your task to reason out.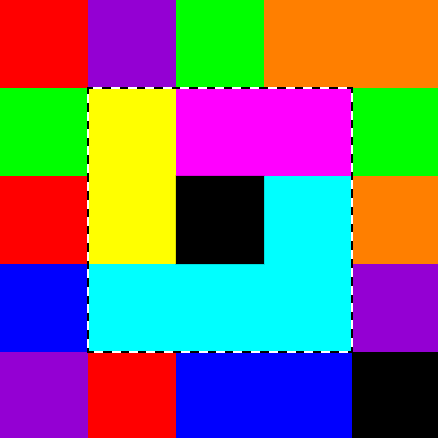 Printable version - click image to open in new window.